Our Partners & Certifications
Collaboration | partners | quality systems
At Key Engineering Solutions we believe in collaboration and working together with our partners to unlock the potential of our customers
Austmine Member
Key is an Austmine member since 2017
An Austmine Membership offers opportunities for conversation and collaboration, partnership discussions, knowledge sharing and new connections.
Austmine's aim is to connect members, fostering the development of strong networks from which to drive partnerships, share knowledge and collaborate.  As part of our ongoing collaboration efforts, we also work with key strategic partners to provide you with exclusive opportunities both domestically and internationally.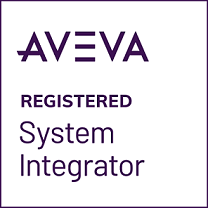 Aveva Certified Integrators
At Key we are AVEVA Certified integrators. Some of our engineers achieved the Citect Engineering Certification and we have worked with Citect extensively.
AVEVA, a global leader in industrial software, drives digital transformation for industrial organizations managing complex operational processes. Through Performance Intelligence, AVEVA connects the power of information and artificial intelligence (AI) with human insight, to enable faster and more precise decision making, helping industries to boost operational delivery and sustainability. Our cloud-enabled operational data management, combined with software that spans design, engineering and operations, asset performance, monitoring and control solutions delivers proven business value and outcomes to over 20,000 customers worldwide, supported by the largest industrial software ecosystem, including 5,500 partners and 5,700 certified developers. AVEVA is headquartered in Cambridge, UK, with over 6,000 employees at 90 locations in more than 40 countries.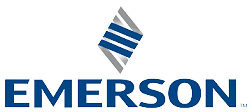 Emerson Certified Engineers
At Key we are Emerson's Solutions providers.
Emerson's industrial automation and controls System Integrator Program enables automation experts to deliver end-to-end configured solutions from a single automation provider to meet the evolving needs of customers. Emerson has a rich history, anchored by innovation and a deep commitment to its partners and customers, and is respected globally for solving customer project and operational challenges through automation, expertise and services.
Ignition Certified Integrators
At Key we are Ignition Certified integrators.
Ignition is a universal industrial application platform capable of unlimited extensibility through the addition of fully integrated software modules. All modules are hot-pluggable so they can be installed, removed, and upgraded without impacting your operations in any way, and they all work together seamlessly.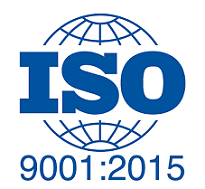 ISO 9001
At Key, we value quality over quantity, which is why we are excited to announce that we are ISO 9001 Certified.
ISO 9001 is the international standard for Quality Management System (QMS) and is used by over one million organisations worldwide. At Key, we are utilising this standard to demonstrate the ability to consistently provide services that meet our clients standards as well as regulatory requirements.