Five years ago, Andre and Wilson painted a picture of where they wanted to take the company, today thanks to the contribution of every key employee, past or present, this 5 year milestone was possible. Happy Birthday Key!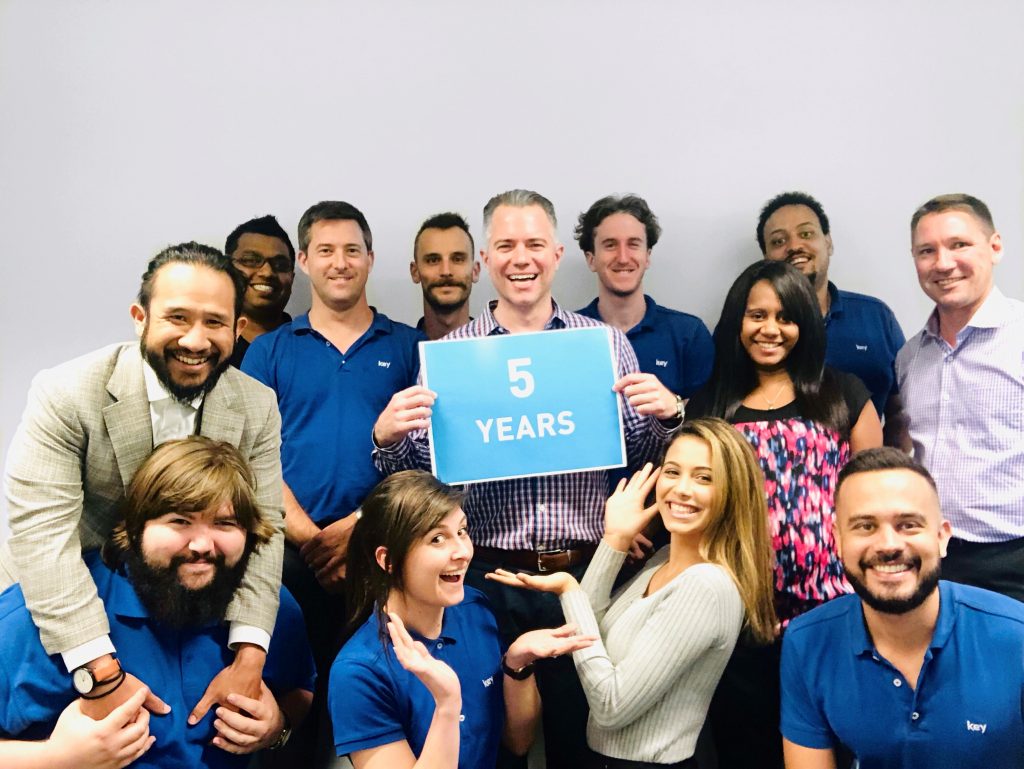 Andre and Wilson have never set financial goals and targets for the company, however, what they have ensured the company always had was drive, passion and that insatiable appetite to consistently outperform previous results.
I've been at Key for almost 5 months now and I can confidently say that this is just the beginning for the company, the team dynamic and determination to exceed and always go above and beyond what's required is evident in the many successes that Key has met over the past 5 years. It's contagious, it never stops and that's because Wilson and Andre have a leadership style they've built on trust, encouragement and teamwork – I remember my first interview here and I was like oh god these people are way too happy to be at work, somethings either really wrong or really right in this place.
Rest assured, it's definitely the latter.
I've no doubt that the company will thrive in the next 5 years, from 5 employees to 35 and growing, each one bringing their own quirks and character to the team.
Here's to another 5 brilliant years, here's to the company, the leaders, the staff and our ever so valued customers.